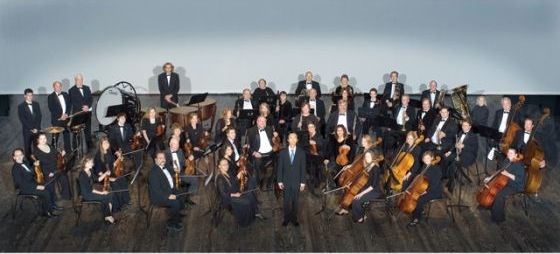 http://www.thetelegraph.com/articles/season-32081-alton-special.html
ALTON — Celebrating its 65th season, the Alton Symphony Orchestra will hold this season's performances at Alton High School's new, state-of-the-art auditorium.
The first of the four scheduled concerts will take place on Saturday, Oct. 24, at 8 p.m., with each concert featuring a different guest conductor. These four conductors are, in essence, auditioning to fill the vacancy left by Maestro Edward Dolbashian, who retired last year.
For the October concert, Yehun Kim will conduct the Orchestra's performance of "Beethoven's Finest." The ASO will perform Beethoven's 7th Symphony, noted as "one of the most perfect symphonies ever written."
Kim is the assistant conductor with the Southern Illinois Symphony and a graduate-conducting student at Southern Illinos University Carbondale. This symphony also is one of Kim's favorite pieces of music.
"The program consists of three masterpieces on which I focus three senses of music," Kim said. "Triumph over difficulty in Sibelius' 'Finlandia,' passion in Bizet's 'Carmen Suite,' and banquet of all senses for me, ASO, and the public in Beethoven's Symphony Number Seven. I'm really enjoying rehearsals with ASO, and their pure passion for the music makes a deep impression on me."
October's concert is dedicated in memory of Ella Pfeiffenberger Anschuetz, a lifelong Alton resident and ASO harpist for many years. Anschuetz died this summer at the age of 93.
"The music is challenging, and we are fortunate to have Yehun Kim as our guest conductor," ASO President Jerre Honke. "Maestro Kim pours all his energy into each rehearsal, and the orchestra has responded to his expert direction and enthusiasm by giving him our best."
Following the intermission, select members of the orchestra will join Amy Conrady Camie on harp to play the theme from Howard Hanson's Symphony No. 2 "Romantic" in memory of Anschuetz.
"The piece was arranged 'by permission of the composer' when J. Mather Pfeiffenberger, Ella's father, asked the composer for an arrangement of the theme for his family's orchestra," Honke said. "Ella attended Interlochen Arts Camp during Hanson's years there in the '30s."
The ensemble also will play "Spring Song," written by Alton composer William Dawson Armstrong for Anschuetz and her sister, Mary Pfeiffenberger, who was a flautist.
More than 50 Pfeiffenberger and Anschuetz family members are expected to attend the concert.
The orchestra will host a reception for each of the four guest conductors immediately after each concert to allow the orchestra's patrons to meet each conductor and help in deciding who will be ASO's music director, beginning next season.
Other guest conductors will include William Shane Williams for the "Holiday with Tchaikovsky" concert scheduled in December, Leon Burke III for February's "New World Symphony" concert, and David Peek for the "Young Artists Presentation" in April.
"The person selected should fit as both the best music director for the orchestra, as well as one who relates best to our audience," Honke said. "Each musician and listener shares a rare and precious gift when together they create an experience, not possible without each other.
"This is a very exciting time for the Alton Symphony Orchestra — the start of new traditions for us and our audiences, as well," she said. "We are excited about our new venue; the Auditorium at Alton High School is a perfect setting for our performances."
Season tickets cost $54 for adults, $45 for seniors 62 and over, $15 for students from kindergarten through 12th grade, and free to Alton High School and Lewis and Clark Community College students with a valid student ID. Tickets can be purchased online at www.altonsymphony.org, or by calling the ASO at (618) 467-2326. Tickets also are available at Halpin Music in Alton, Duke Bakery on Henry Street in Alton, at Dick's Flowers in Alton and Wood River, and also can be purchased at the door.